Asahiyama Zoo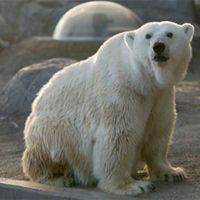 time:10min  free pick-up
〒078-8205 Kuranuma,Higashi Asahikawa-cho,Asahikawa-city,Hokkaido
TEL 0166-36-1104
FAX 0166-36-1406
Asahiyama Zoo (Asahiyama Dōbutsuen) is a very popular zoological garden just outside of central Asahikawa City, in the middle of Hokkaido. Its popularity lies in the enclosures which allow visitors to observe the animals from various angles, many of which are unique to Asahiyama Zoo.
---
Asahikawa Ra-men Village
time:10min free pick-up
Central Asahikawa-city
TEL 0166-48-2153
On the outskirts of the city there is an interesting collection of ramen shops called the Asahikawa Ramen Village. Eight famous ramen restaurants from Asahikawa have opened small branch stores besides one another in the complex alongside a gift shop and a small ramen shrine.
---
Hot Spring
In and around Asahikawa there are multiple onsen hotels and resorts up to the task of relaxing you, each offering their own unique take on the onsen experience. Some offer great scenery, others a wide variety of baths, some offer outdoor baths, others offer ice cold baths. Many offer the full complement.